Are you looking for a loyal, loving companion to add to your family? If so, you may want to consider a big dog. Not only are large dogs known for their unwavering devotion and companionship, but they can also bring an element of fun and playfulness to your household. In this blog post, we will explore the top ten big dog breeds that make great pets. From the lovable Great Dane to the majestic Irish Wolfhound, you are sure to find the perfect furry friend to share your life with. Read on to find out which big dog breed is right for you!
Newfoundland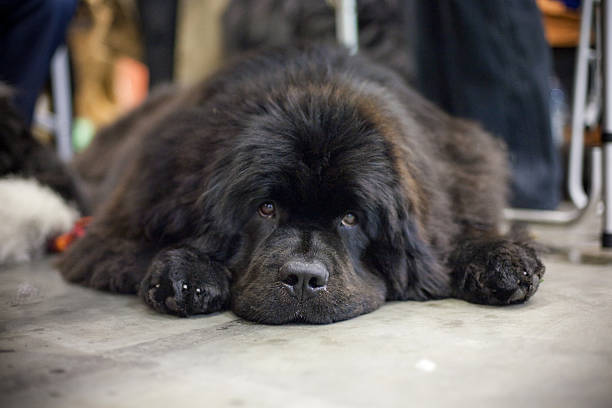 The Newfoundland is a large, strong dog, originally bred to help fishermen. They are loyal and friendly and make great family pets. They are known for being good swimmers and can weigh up to 150 pounds. They require regular brushing and are happy to join you on any outdoor adventure.
Leonberger
A large breed, the Leonberger is a gentle giant known for its loyalty, intelligence, and strength. It is great with children and an excellent companion. The Leonberger is a strong and calm dog, easy to train, and it can make an excellent family pet. The Leonberger stands up to 28.5 inches tall and weighs between 80-170 pounds.
Great Pyrenees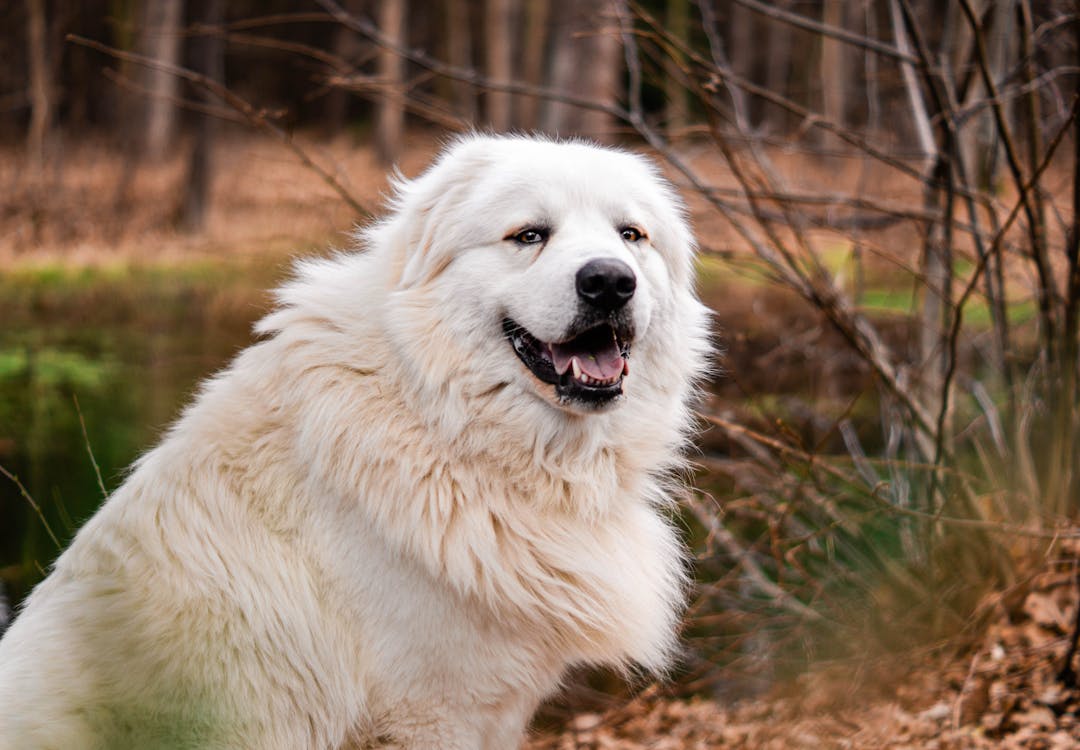 These beautiful, large dogs make great family pets. They are loyal and gentle, with a thick white coat to keep them warm. Great Pyrenees love to play and are excellent guard dogs. They can weigh up to 100 pounds and have a lifespan of 12-15 years. They can be stubborn at times but are overall good-natured and devoted to their families. They also need a lot of exercise and room to run.
Scottish Deerhound
This long-legged breed is known for its elegance and grace. These dignified dogs have a wiry coat and a gentle demeanor. They require daily exercise, but otherwise make loyal and devoted companions. These gentle giants love being around people, and are an excellent addition to any family.
Komondor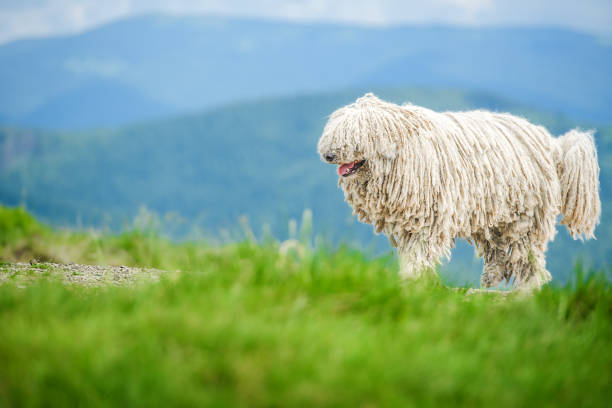 The Komondor is a large, strong breed of dog, with a long white coat. They are loyal and protective and make great family pets. The Komondor is a great choice for families looking for a big, friendly, and reliable guard dog. They need lots of exercise and training to keep them healthy and happy.
Neapolitan Mastiff
The Neapolitan Mastiff is a large, imposing breed of dog that can weigh up to 150 pounds. This muscular breed has a short, dense coat that may be gray, black, or brown in color. The breed is known for its loyalty and protective nature, and is an excellent choice for a pet if you're looking for a big dog.
Mastiff
Large, powerful and protective, Mastiffs are loyal and gentle family dogs. They have a short, coarse coat that requires minimal maintenance. Their size makes them an ideal choice for those looking for a big dog in a small package. These affectionate pups typically weigh between 150 and 250 pounds, and have an average life expectancy of 10-12 years.
Great Dane
Also known as the "Apollo of Dogs," the Great Dane is an imposing breed, often reaching over two feet tall. Their sweet and gentle nature makes them wonderful family pets. Despite their size, they are gentle giants and don't require a lot of exercise. They need plenty of space for lazing about, though, so make sure you have enough room before getting a Great Dane.
Saint Bernard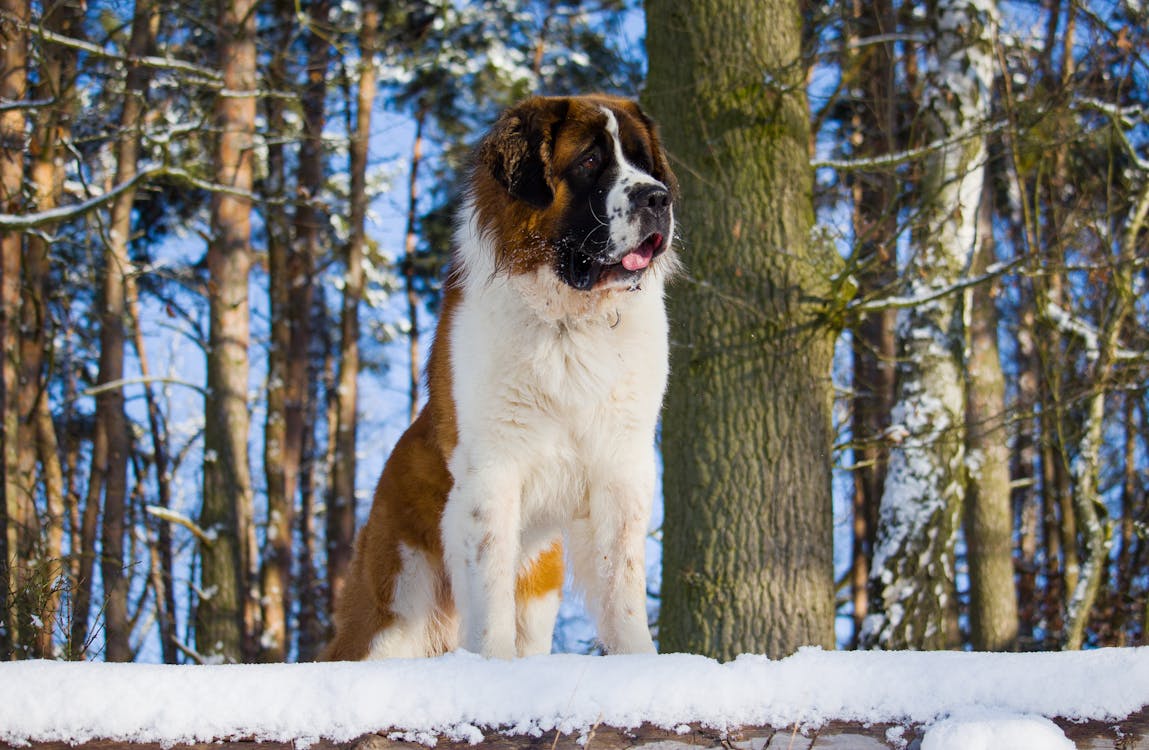 The Saint Bernard is a loyal, friendly and loving dog, known for its impressive size. This breed is great for families who have a lot of space and can handle the grooming required for their long coats. They make a great companion and are devoted to their family. They are a patient and affectionate breed and are great with children.
Irish Wolfhound
This large dog breed is a gentle giant, standing up to 33 inches tall and weighing up to 120 pounds. Irish Wolfhounds have a sweet personality and make loyal, devoted companions. They require daily exercise and need a lot of space. Fantastic family pets, loving and loyal.