If you have a dog, you know that they need to be groomed regularly. Whether it's brushing their coat or trimming their nails, grooming is an important part of keeping your dog healthy and happy. While you can take your pup to a professional groomer, there are plenty of ways to groom your pup at home. In this blog post, we'll share the top 10 tips for grooming your dog at home so you don't have to worry about your pup looking like a scruffy mess. Read on to find out how you can keep your pup looking neat and tidy without ever leaving your home!
1) Bathe your dog regularly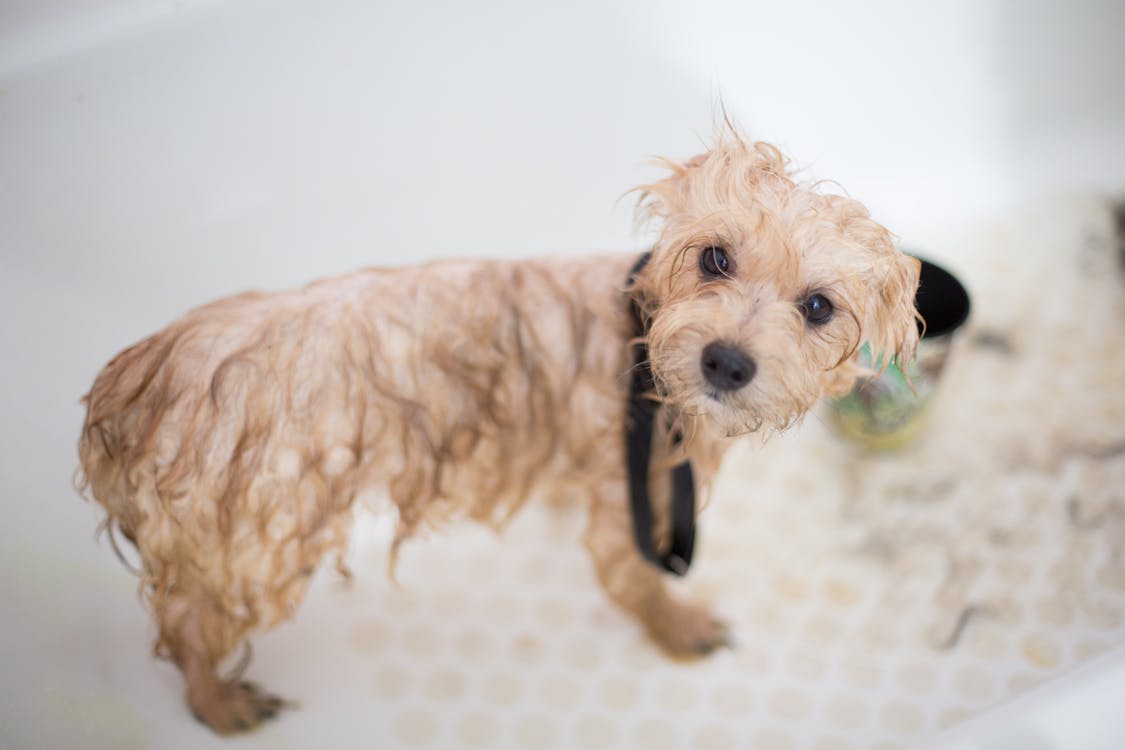 Regular baths are an important part of dog grooming. Doing this at least once every month can help keep your pet's coat healthy and free of debris. Use a gentle shampoo designed for dogs and lukewarm water to wash your pet, then rinse thoroughly. Towel dry and brush your dog's fur to get out any tangles.
2) Brush your dog's fur
Brushing your dog's fur regularly is important to help keep their coat healthy and free of tangles and mats. Use a brush specifically designed for your dog's type of fur. Start by brushing from the head and move down the body. Brush gently in the direction of hair growth and be careful not to pull or tug on any tangles.
3) Cut your dog's nails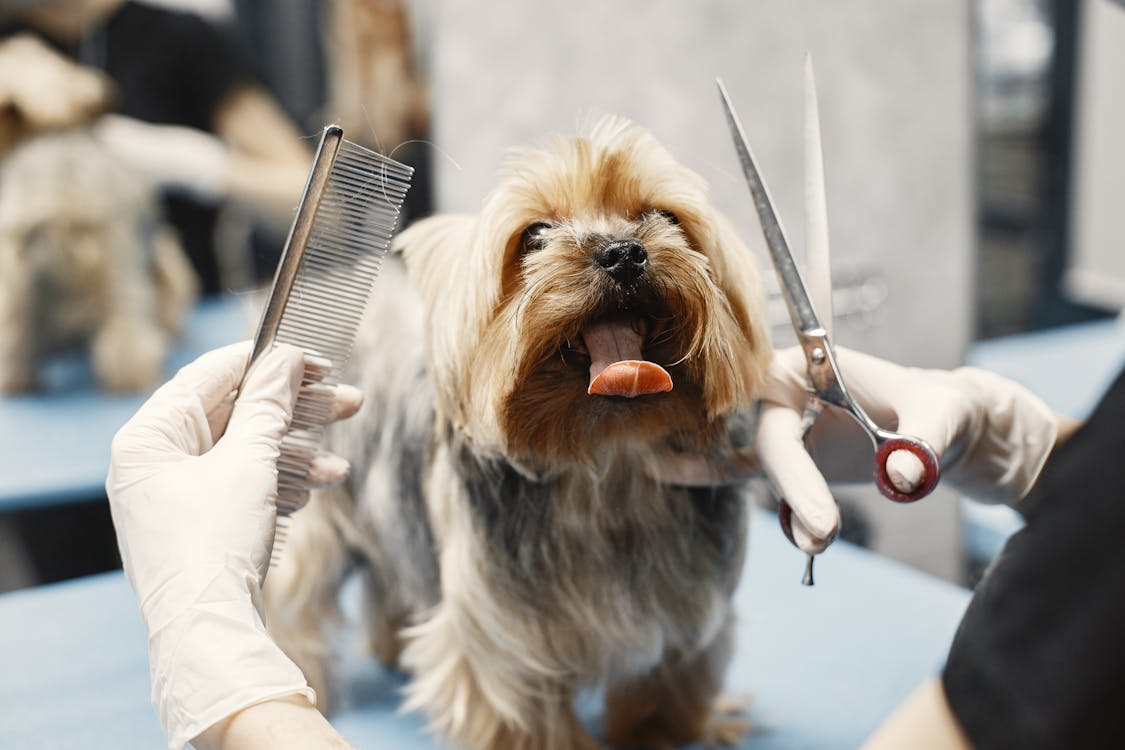 Cutting your dog's nails is important for their health and comfort. Make sure to use the appropriate clippers or trimmers and do it in a comfortable, well-lit area. Take care not to cut too close to the quick, which can be painful for your dog. Use a file or emery board to smooth the edges after you are done.
4) Clean your dog's ears
Be sure to keep your pup's ears clean and free of wax build up. Use a cotton ball dampened with warm water or an ear cleaning solution to gently wipe away any debris. Be sure not to insert the cotton swab too far into the ear canal. Do this once a month or as needed.
5) Trim your dog's hair
For a neat and tidy look, use grooming scissors to trim excess fur around your dog's eyes, face, feet, and tail. Be sure to take extra care with scissors near sensitive areas, such as the eyes. Trimming your dog's fur is important for keeping them healthy and looking their best.
6) Shave your dog
Shaving your dog can help keep them cool in the summer and can help reduce the amount of shedding. Be sure to use a clipper specifically made for dogs and a sharp blade. Use gentle strokes and don't press too hard against their skin. After you're done, give your pup a brush and treat.
7) Pluck your dog's fur
This is an important step in grooming your dog. Plucking their fur will help remove dead fur and reduce the amount of shedding. It's best to use a pair of special tweezers for this process, as it's gentle on the dog's skin. Be sure to do it carefully and slowly, so as not to cause discomfort.
8) Apply flea and tick treatment
Make sure to protect your dog from pests by applying flea and tick treatment regularly. Use a specially formulated product according to the instructions on the label. Be sure to apply it in areas where your dog spends time outdoors. Check with your vet to determine the best type of treatment for your dog's specific needs.
9) Give your dog a massage
Gently massage your dog's body with circular motions. This helps to relax muscles and stimulate circulation. Use gentle pressure and make sure your pet is comfortable and relaxed. Doing this regularly will help keep your dog healthy and happy! Additionally, a massage can help build the bond between you and your pup.
10) Give your dog a bath
Bathing your dog regularly is a must-do grooming step. It's important to use a gentle shampoo to avoid skin irritation. Make sure the water is lukewarm and you rinse all of the soap off completely. Afterward, towel dry your pup and brush them for a glossy finish. Once your pup is nice and clean, it's time to move on to the next step.