If you've ever watched a greyhound race, you'll know that these amazing animals have incredible speed and agility. But did you know that racing dogs have a long and fascinating history, and there are plenty of surprising facts about them? In this blog post, we'll take a look at 10 surprising facts about racing dogs that you probably didn't know. From the earliest days of greyhound racing to the modern day and beyond, we'll uncover some amazing information about these remarkable animals.
1) Most racing dogs are greyhounds.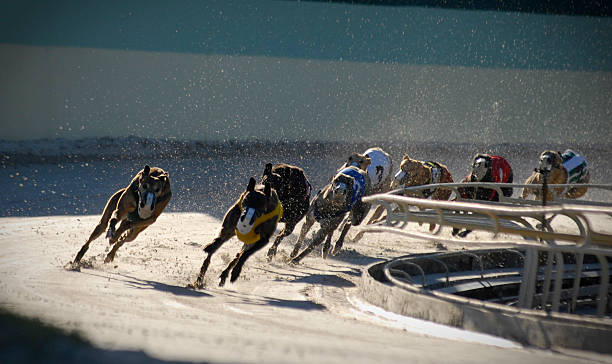 Greyhounds are the most commonly used breed for racing. They are well-known for their speed and agility, and are capable of reaching speeds of up to 45 miles per hour. Greyhounds typically weigh between 60 and 70 pounds, making them well-suited to long distances.
2) Racing dogs are usually between 2 and 5 years old.
Most racing dogs are in their prime between 2 and 5 years of age. They are at the peak of their physical abilities during this time and can run the fastest times. But beyond their physical prowess, racing dogs are incredibly intelligent and can easily be trained to follow commands.
3) Male racing dogs are usually larger than females.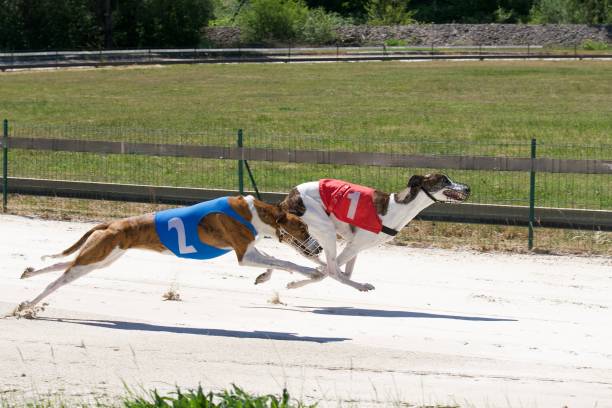 Male greyhounds tend to be larger and heavier than their female counterparts. Males can weigh up to 70 pounds, while females usually max out at 60 pounds. The difference in size can make a big impact on the track, with male dogs typically reaching higher speeds and being better suited to longer distances.
4) The world's fastest recorded dog is a greyhound named Barro.
Barro holds the record for being the world's fastest greyhound, clocking an impressive 45.6 miles per hour. Greyhounds are among the fastest dogs in the world, and can outrun some of the world's most powerful animals. Their top speeds can reach up to 70 km/h (45 mph)!
5) Most greyhounds weigh between 60 and 70 pounds.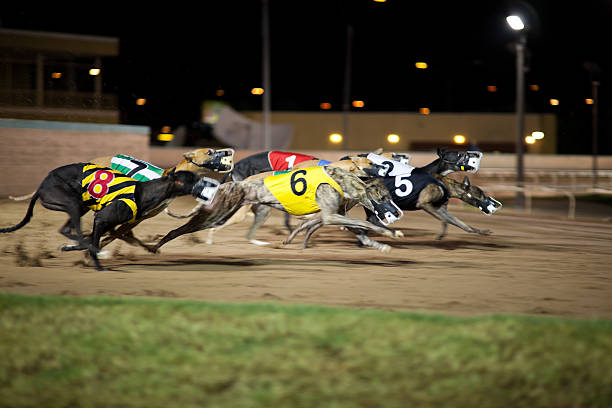 Greyhounds are typically slim, with adult males ranging from 60 to 70 pounds. They can reach speeds of up to 45 miles per hour and usually run best on a grass or dirt track. Greyhounds often have short fur and come in a variety of colors, including black, white, red, and blue.
6) The average racing dog can run up to 45 miles per hour.
Racing dogs are incredibly fast! The average racing dog can reach top speeds of up to 45 miles per hour. This is faster than the average human's sprinting speed. But that's not the only thing that makes them special. Greyhounds also have remarkable stamina and can keep up a speed of 30 mph for extended periods of time.
7) Most greyhounds can run a mile in under two minutes.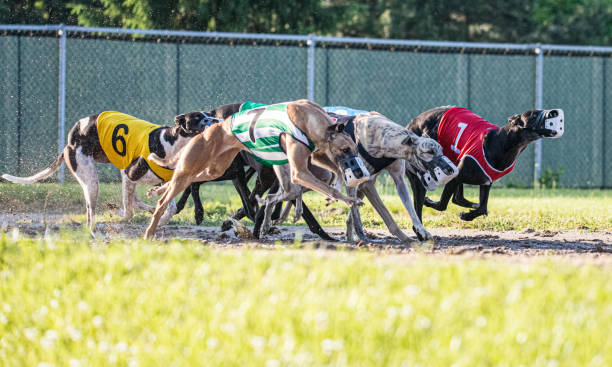 Greyhounds are well known for their speed, and they can run a mile in an impressive amount of time – under two minutes! This impressive feat has been recorded many times and it's not something to be taken lightly. Greyhounds have the highest running speed of any breed of dog, with some even reaching up to 40 mph. They are highly trained athletes and take part in several competitions around the world.
8) Greyhounds can live to be 15 years old or more.
Greyhounds can live long, healthy lives and can even reach 15 years of age or more. This is partly due to the fact that they don't require much exercise compared to other breeds, making them ideal pets for elderly owners. In fact, they have even been known to outlive some of their owners!
9) Retired racing dogs often make great pets.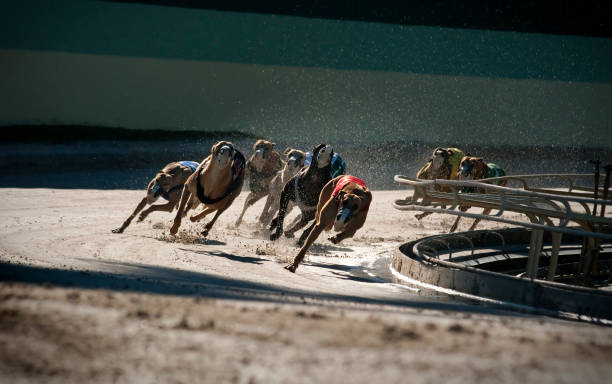 Racing dogs make fantastic companions, as they are loyal and affectionate. Plus, these dogs have the ability to run and play, making them active and fun-loving. Retired racing dogs have been socialized and are accustomed to human contact, making them easily adaptable to living with their new family. With the right love and care, these pups make great furry friends!
10) There are an estimated 25,000 racing dogs in the United States.
Racing dogs are a beloved sport in the US, with an estimated 25,000 of them competing across the country. Some of the most popular breeds include Greyhounds, Vizslas, and Whippets. But there's so much more to racing dogs than meets the eye. Here are some interesting facts you may not know.