Are you curious about dog grooming and what goes into it? Do you think you know all there is to know about the subject? If you said yes, think again! There are some pretty interesting facts out there that even the most avid pet owners may not know. We've collected 10 of the most startling facts about dog grooming that you won't want to miss. So, let's get started and learn something new about keeping our canine friends looking and feeling their best.
1) Dogs don't need to be bathed as often as you think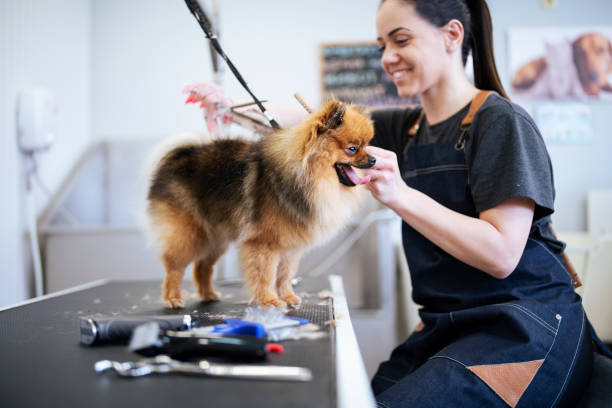 Most dogs only need to be bathed every few months, or even less if their coat is short. Over-bathing can strip the oils from their coat, making it dry and itchy. If your pup starts to smell bad between baths, you can try spot cleaning them with a damp cloth.
2) The right shampoo is important
Choose a shampoo designed specifically for dogs, not humans. This ensures that your pup's skin is properly protected and the pH balance is balanced. Avoid using human shampoo on your pup as it can be damaging to their skin. There are many options available from specialty stores or online. Read the ingredients to make sure it's suited for your pup's needs.
3) Conditioner is key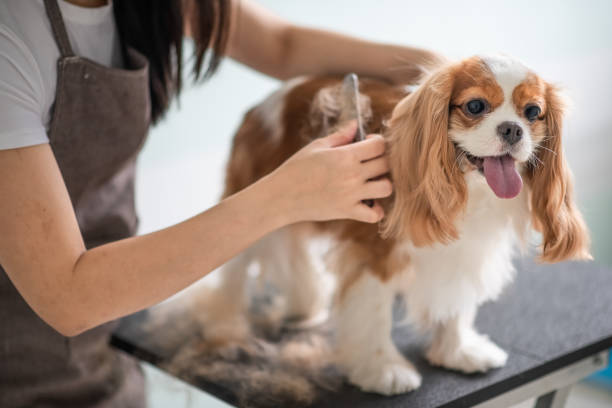 Conditioner is an important part of the grooming process, especially for longer-haired breeds. Conditioner helps to moisturize and protect the coat from damage, keeping it healthy and looking its best. When using conditioner, be sure to only use a small amount and thoroughly work it into the coat before rinsing.
4) Towel drying is best
When it comes to drying your dog after a bath, the safest and most effective method is towel drying. Towels absorb the water more quickly than air drying and help reduce the risk of skin irritations. Towel drying also helps keep the coat free of mats and tangles. Make sure to use a large, thick, fluffy towel that will absorb the water and be gentle with your pup.
5) Don't use human hair products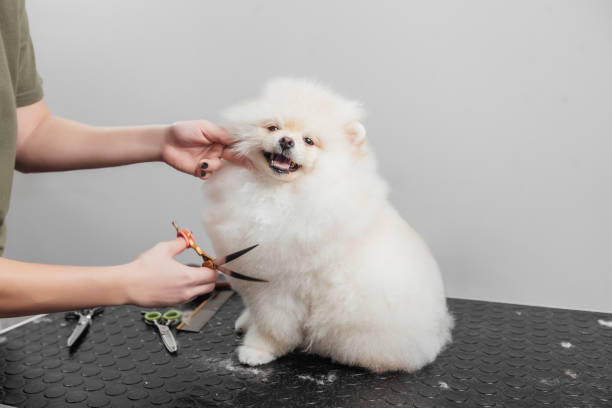 Human hair products contain harsh chemicals that can irritate your pup's skin. Stick to products designed specifically for dogs, as they are better suited to meet their needs. These products also won't strip their fur of its natural oils, which are essential to keeping it healthy and shiny.
6) Get the right tools
When grooming your dog, make sure you have the right tools on hand. This includes a brush, comb, clippers, scissors, and a slicker brush. These items will help keep your dog's coat clean and healthy. Regular brushing will help remove dead hair, as well as reduce matting and tangles. A good quality brush is worth investing in for the long run!
7) Be gentle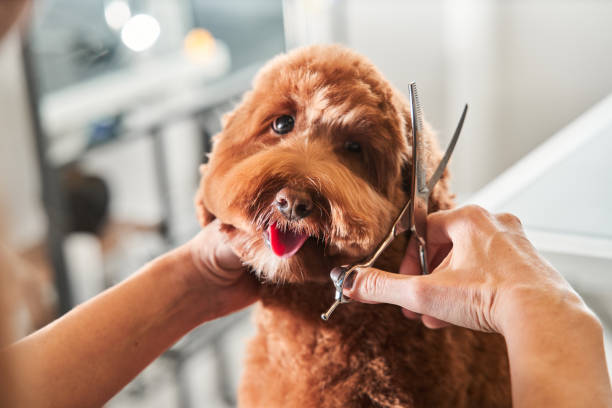 Handle your pet with care during grooming. Use light pressure, and be sure to go slowly so as not to hurt or frighten them. Talk to them in a soothing tone and give them plenty of treats for good behavior. Brush their coat regularly. Avoid over-bathing and use only shampoos made for pets.
8) Start with the head
When grooming your dog, always start with the head. This area is sensitive, so use a gentle touch and be careful to avoid the eyes, ears, and nose. Use a soft brush or comb and gently stroke the fur. Make sure to brush all the way down to the skin. After you're done, you'll likely have some loose hairs. Just use a damp cloth to remove them.
9) Be careful of the ears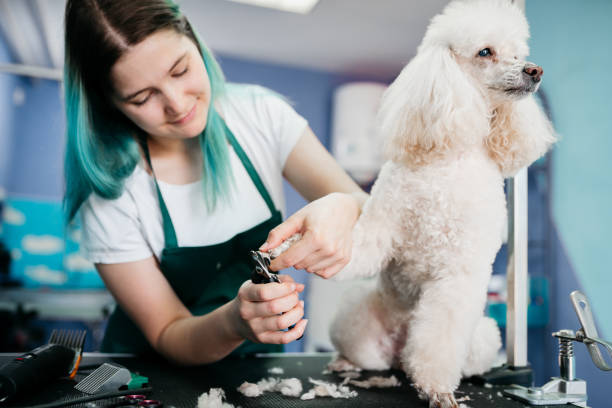 When grooming your pup, be sure to use caution when handling the ears. Use gentle brushing and avoid using any cotton swabs or sharp tools that could injure the delicate inner ear. Also, avoid using hair dryers, as the noise and heat can be damaging to a dog's ears.
10) Don't forget the nails
Trimming your dog's nails is essential for their health and comfort. Make sure to trim them regularly to keep them from becoming too long and uncomfortable. Be careful not to cut too far down and be sure to have the proper tools. A quality nail trimmer is essential for a safe and comfortable experience.