Finding the right canine companion to help protect your home can be a daunting task. It's important to choose a breed that is not only loyal and courageous but also has the size and strength to deter any would-be intruders. From guard dogs to watchdogs, there are a variety of breeds to choose from when it comes to finding the perfect fit for your home. In this blog post, we'll explore the top 10 dog breeds that will keep your home safe. Whether you're looking for a gentle giant or an alert watchdog, we've got the list of breeds that can provide the security you need.
1) Doberman Pinscher
A powerful and loyal breed, the Doberman Pinscher is known for its intelligence, protectiveness, and courage. They are a great choice for protecting your home from intruders, as their strong and imposing size is sure to be a deterrent. They can also be easily trained to follow commands, making them a reliable guard dog.
2) Rottweiler
A strong, loyal guard dog, the Rottweiler is a protective breed that is known for being courageous and alert. They make great watchdogs and can be trained to defend and protect their homes from intruders. Their size and strength makes them a formidable deterrent. Rottweilers require a lot of training, socialization and exercise, and should not be trusted around small children. They are a loyal breed that will remain devoted to their family.
3) German Shepherd
Powerful, fearless and loyal, the German Shepherd is one of the most popular breeds for protection. They are highly intelligent, easily trainable and have a strong protective instinct, making them a great choice for keeping your home safe. Plus, they look intimidating, which can be a deterrent for any potential intruders.
4) American Staffordshire Terrier
Known for their courage and loyalty, American Staffordshire Terriers make excellent guard dogs. They are strong, muscular, and confident. They are also very loyal to their family, making them great protectors. American Staffordshire Terriers are also known for their loving nature and make great family companions.
5) Bullmastiff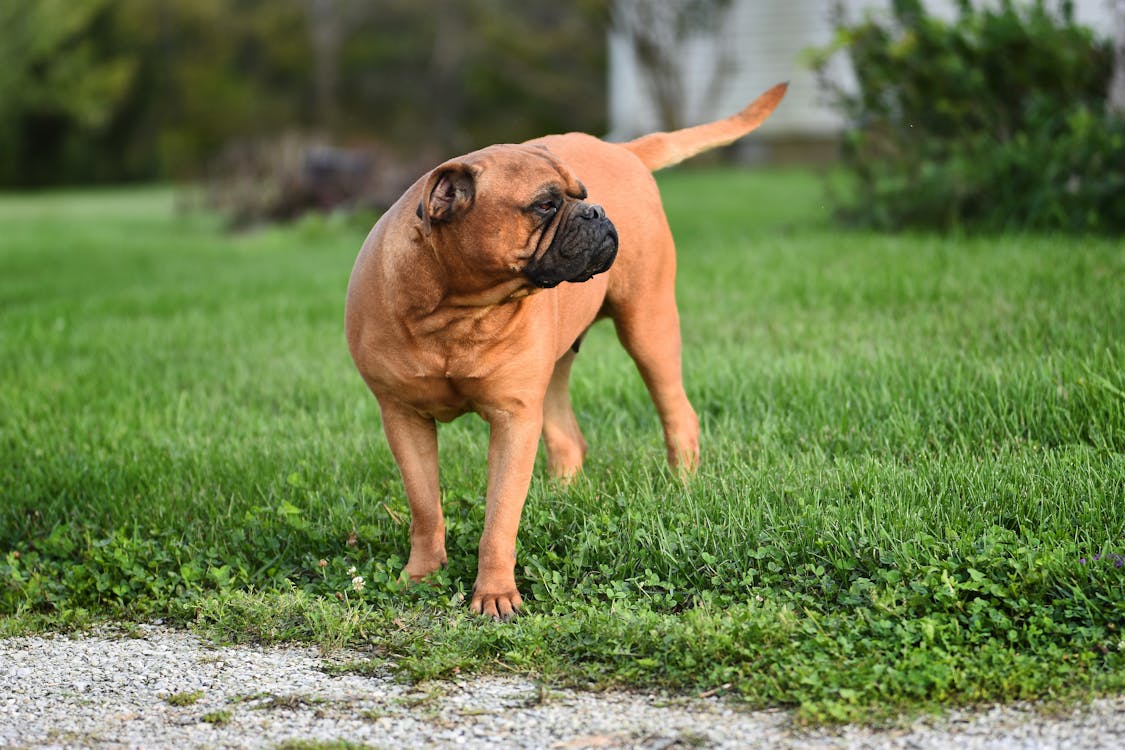 This loyal, protective dog is an excellent guardian for your home. It's powerful, strong and fearless, making it an ideal watchdog. Its large size can intimidate any potential intruders. Bullmastiffs are also gentle and even-tempered with their families, making them a great companion.
6) Cane Corso
This large, muscular dog is a loyal guard dog. With its powerful jaws, this breed can be intimidating but also very protective and loving. The Cane Corso is an excellent choice for those looking for a guardian of their home. This breed is known for its strength, loyalty and determination to keep their family safe.
7) Akita
Powerful, loyal and fiercely protective, the Akita is an excellent guard dog. Known for its territorial instincts, it will bark when it senses danger and keep its family safe. Intelligent and devoted, this breed makes a great companion and will always be by your side. It is not a breed to be taken lightly, however; they need to be trained and socialized early on.
8) Alaskan Malamute
Powerful and strong, the Alaskan Malamute is an intelligent and loyal companion. They make excellent guard dogs, alerting their owners to any potential danger with a loud bark. With their thick fur, they can tolerate cold temperatures and are well suited for those living in colder climates.
9) Boxer
This alert, loyal breed is known for their strength and intelligence. They are energetic and loving companions, but can also be fierce protectors of their families and property. Boxers make great guard dogs, with deep bark and alert ears. They are brave and loyal, and will do whatever it takes to keep their home safe.
10) Labrador Retriever
A popular family pet, the Labrador Retriever is an intelligent, loyal dog that is often used for guarding homes. They are well-mannered, easily trained, and devoted to their owners. Highly alert, these dogs can provide excellent protection for your home.